Włodzimierz Ledóchowski 1866-1942
Przełożony Generalny Jezuitów,
"Czarny Papież"


Włodzimierz Ledóchowski był 26. Przełożonym  generalnym Towarzystwa Jezusowego czyli jezuitów, nazywanym "Czarnym Papieżem".  Uważano go za jednego z dwóch lub trzech największych przywódców w historii Zakonu.  Jego spuściznę plamią zarzuty o współpracę z faszyzmem, podczas gdy inne dowody sugerują, iż zawzięcie przeciwstawiał się nazistowskim Niemcom poprzez Radio Watykańskie, a nekrolog w dzienniku New York Times stwierdza, że "swoją działalnością wywołał zaciekłą wrogość nazistów".
Włodzimierz otrzymał doskonałą edukację.  Był wyjątkowo utalentowany, a jednocześnie skromny, niskiego wzrostu i mówił bardzo cicho, zmuszając słuchaczy do uwagi (1, s.107).  Mój ojciec powiadał, że rodzina żartowała, iż z powodu tego cichego sposobu mówienia nie był w stanie poprowadzić śpiewanej Mszy.
*****

1866:  Loosdorf
 Włodzimierz Dionizy Ledóchowski urodził się 7 października 1866 r. w Loosdorfie, w Austrii, około 80 kilometrów na zachód od Wiednia, jako trzecie dziecko Antoniego Ledóchowskiego i jego drugiej żony Józefiny z domu Salis-Zizers, która była Szwajcarką-Austriaczką i której życiorys opisano w odrębnym artykule. Zaszczepili wszystkim siedmiorgu dzieci silne poczucie obowiązku wobec Boga, Kościoła Katolickiego i kraju ich ojca, Polski.   Najstarszymi z rodzeństwa były przyszła Błogosławiona Maria Teresa oraz przyszła Święta Urszula, a najmłodszym przyszły generał Ignacy Ledóchowski, mój dziadek
Innemu Ledóchowskiemu nadano to samo imię, Włodzimierz, po urodzeniu się dziesięć miesięcy wcześniej, 24 grudnia 1865 r.  Wtedy to po raz pierwszy imię Włodzimierz pojawiło się w rodzinie, przynajmniej od wielu pokoleń.  Późniejszym Ledóchowskim, na przykład mojemu ojcu, to imię nadawano na cześć przełożonego jezuitów, ale w przypadku tych pierwszych dwóch Włodzimierzów można domniemywać, że inspiracją był Wielki Książe Rusi Kijowskiej, Włodzimierz, który prawie tysiąc lat wcześniej, w 988 r. wprowadził chrześcijaństwo do swojego kraju.  W styczniu 2020 r. było dwóch Włodzimierzy prezydentów: Rosji (Putin) i Ukrainy (Zelensky).

1873:  St. Pölten
W 1873 roku, kiedy Włodzimierz miał siedem lat, jego ojciec stracił dużą inwestycję w banku austriackim, który zbankrutował (2, s. 10). Sprzedał Loosdorf, a rodzina przeniosła się nieco bliżej Wiednia, do St. Pölten, gdzie najstarsze dziewczęta mogły kształcić się w szkole prowadzonej przez siostry Loreto, czyli w Instytucie Błogosławionej Dziewicy Maryi, a Włodzimierz mógł uczyć się w szkole elementarnej.
Polski patriotyzm
Dzieci dorastały pod portretem jednonogiego dziadka, generała Ignacego, wiszącego w salonie (3, s. 10), słuchając, jak ojciec opowiadał o bohaterskiej obronie Modlina przez generała oraz o tym, jak ich stryjeczna babcia, Maria Rozalia, broniła Kościoła Katolickiego w zaborze rosyjskim, za co została internowana i ostatecznie wydalona z Rosji.
Na początku 1876 r. 10-letni Włodzimierz towarzyszył swojej rodzinie w wyjeździe do Wiednia, aby spotkać się z wujem, kardynałem Mieczysławem Ledóchowskim, synem Marii Rozalii i bratem ciotecznym ojca.  Kardynał był witany wszędzie jako wielki bohater za swoją obronę zarówno Kościoła Katolickiego, jak i polskiej kultury przed Kulturkampfem Bismarcka. Z tej przyczyny był więziony przez dwa lata, wydalony z zaboru niemieckiego i awansowany na kardynała.  Był teraz w drodze powrotnej do Rzymu.  Kardynał wywarł wielkie wrażenie na Włodzimierzu i innych dzieciach, co wzmocniło ich patriotyzm i zachęciło do pobierania lekcji z języka polskiego od ich ojca.



1883:   Medal cesarski i Lipnica Murowana
W 1879 r. najstarsze dziecko, Maria Teresa towarzyszyła ojcu w podróży do Polski.  Ciepło ich krewnych przekonało Antoniego, że powinni rozważyć przeprowadzkę.  Przeprowadzka do Lipnicy Murowanej, w zaborze austriackim, miała miejsce w 1883 r.  Zachęcał do niej i częściowo finansował kardynał, jak to opisano w innym artykule.
Włodzimierz, który przez jakiś czas był paziem cesarzowej Austrii, Elżbiety (4), miał wtedy 17 lat i uczył się w Cesarsko-Królewskiej Akademii Theresianum w Wiedniu, gdzie nauczany w języku niemieckim zdobył bardzo dobre wykształcenie i doskonałą znajomość języków obcych, w tym łaciny. Za swoje wybitne osiągnięcia został nagrodzony pozłacanym medalem cesarskim (brązpozłacany – zob. 5.) Następnie studiował prawo w Krakowie.
Na początku 1885 r. najstarsza siostra Włodzimierza, Maria Teresa, zachorowała na ospę i ostatecznie wyzdrowiała.  Jednak ich ojciec, Antoni, również się zaraził i zmarł podczas ataku astmy 24 lutego 1885 r.

1885:  Seminarium w Tarnowie
Śmierć ojca była wielkim szokiem dla nastoletnich dzieci, a najstarsza trójka wkrótce opuściła dom.  Włodzimierz, który spędził rok na Uniwersytecie Jagiellońskim w Krakowie studiując prawo (4), poczuł powołanie i w październiku 1885 r. wstąpił do seminarium duchownego w Tarnowie. W listopadzie jego najstarsza siostra Maria Teresa opuściła dom rodzinny i została damą dworu Alicji, wielkiej księżnej Toskańskiej, a w następnym roku jego druga pod względem wieku siostra Julia wstąpiła do klasztoru urszulanek w Krakowie.



Wczesna kariera
Kariera Włodzimierza przebiegła dość szybko:
● W 1887 r., za namową i przy poparciu kardynała Mieczysława, podjął studia na Papieskim Uniwersytecie Gregoriańskim w Rzymie, które w 1889 r. ukończył uzyskując stopień doktora.  Tam też postanowił wstąpić do zakonu jezuitów.
● W 1889 r. po powrocie do Polski wstąpił do nowicjatu jezuitów w Starej Wsi, równocześnie studiując teologię w Krakowie.
● 10 czerwca 1894 r., w wieku 28 lat, zostaje wyświęcony na księdza przez kardynała Albina Dunajewskiego.
● Posiadając łatwość pisania i jasnego formułowania myśli, został członkiem zespołu redakcyjnego jezuickiego miesięcznika Przeglądu Powszechnego wydawanego pod kierunkiem O. Mariana Morawskiego we Lwowie, ówczesnej stolicy Galicji, stolicy austriackiego zaboru Polski.  Wykorzystując swe zdolności organizacyjne powołał stowarzyszenie robotnicze młodzieży rękodzielniczej, opracowując jego statut i strukturę organizacyjną.
● 3 grudnia 1898 r., w wieku 32 lat, zostaje przełożonym jezuitów kościoła św. Barbary w Krakowie.
● W 1901 roku, mając 35 lat, mianowany jest na wice-prowincjała, a od 21 listopada 1902 r. piastuje funkcję prowincjała na Galicję.
●W 1906 roku, mając zaledwie 40 lat, Włodzimierz był już kandydatem na stanowisko przełożonego generalnego jezuitów i otrzymał 13 głosów w pierwszej i drugiej turze wyborów (4).
● 14 września 1906 r. nowo wybrany 25. przełożony generalny jezuitów Franciszek Ksawery Wernz powierzył Ledóchowskiemu asystencję zakonną prowincji znajdujących się na terenie Austro-Węgier, Niemiec, Holandii i Belgii.  Jego znakomita rodowita znajomość niemieckiego, którego nauczył się na kolanach matki i w prestiżowym liceum Theresianum w Wiedniu, była bez wątpienia niezbędnym atrybutem wymaganym na to stanowisko.
● Włodzimierz dał się poznać jako zręczny polityk i mediator w nieporozumieniach zaistniałych pomiędzy papieżem Piusem X a przełożonym generalnym jezuitów, ojcem Wernzem.
1915:  Przełożony generalny zakonu jezuitów
11 lutego 1915 r., po śmierci Wernza (oraz papieża Piusa X) w poprzednim roku, 48-letni Włodzimierz Ledóchowski został w drugim głosowaniu kongregacji jezuitów w Rzymie wybrany Przełożonym Generalnym, po czym pełnił tę funkcję przez 28 lat aż do swojej śmierci.  Podobnie jak niektórzy inni przełożeni generalni, był znany jako "Czarny Papież", być może z powodu swojej czarnej szaty, w przeciwieństwie do białego ubioru papieża, lub z powodu swoich umiejętności organizacyjnych, które doprowadziły do bardzo udanego okresu działalności zakonu, czy też ze względu na skromny sposób bycia - zawsze mówił bardzo cicho, zmuszając słuchaczy do uwagi, albo dlatego, że jezuici byli i są największym zakonem w Kościele Katolickim, a może po prostu ze względu na znaczący wpływ, jaki wywarł na kolejnych papieży.
23 maja 1915 r., trzy miesiące po mianowaniu Włodzimierza przełożonym generalnym jezuitów, Włochy przystąpiły do aliantów i wypowiedziały wojnę Niemcom i Austro-Węgrom.  Jako Austriak, a więc obywatel wrogiego państwa, Włodzimierz musiał opuścić Włochy.  Siedziba Towarzystwa Jezusowego, zwana "Kurią Generalną", przeniesiona została do Szwajcarii i przez pewien czas mieściła się w zamku w Zizerach, należącym do rodziny matki Włodzimierza, Józefiny Salis-Zizers.  Do Rzymu wrócił dopiero w grudniu 1918 r.


Osiągnięcia jezuitów pod rządami Włodzimierza Ledóchowskiego
Włodzimierz był czwartym najdłużej funkcjonującym przełożonym generalnym zakonu jezuitów.  Mieczysław (1) i nekrologi w New York Times ("NY Times",4) i londyńskim Times (10) szczegółowo opisują osiągnięcia zakonu jezuitów i Włodzimierza w okresie, gdy był przełożonym generalnym.  Na przykład:
● Zreformował i opublikował nowe wersje konstytucji zakonnej, metod nauczania i przedmiotów nauczanych w jezuickich szkołach.
● W tym celu, co było rzeczą rzadką, zwołał zgromadzenia ogólne w 1923 i 1938 r.
● W Rzymie zbudowano dużą nową kurię generalską (budynek siedziby głównej).
● Obejmowała ona specjalny nowy sekretariat ds. misji zagranicznych - Nuntii de missionibus- oraz nowy Instytut Historyczny - Institutum Historicum Societatis Iesu - mający na celu archiwizację, prowadzenie badań i dokumentowanie historii Towarzystwa.
● Przekwaterował i powiększył Uniwersytet Gregoriański w Rzymie.
● Nowe placówki misyjne powstały w Chinach, Japonii, Indiach, krajach muzułmańskich i w Afryce, oraz nowicjaty przyuczające do życia zakonnego aspirujących jezuitów z tych krajów.
● Zakon, który w wyniku decyzji papieża podległ kasacji w latach 1773–1814 we wszystkich krajach katolickich, wzrósł z 17 000 jezuitów w 27 prowincjach, kiedy Włodzimierz został wybrany przełożonym generalnym w 1914 r., do 26 000 jezuitów w 50 prowincjach, gdy zmarł w 1942 r.
● Liczba beatyfikowanych lub kanonizowanych jezuitów wzrosła z 91 do 141.
● Włodzimierz promował jedność między kościołami chrześcijańskimi, a zwłaszcza kościołów Wschodu i Zachodu.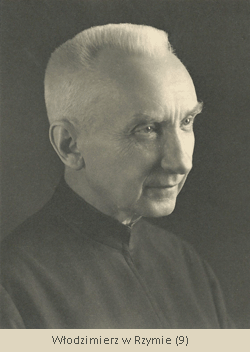 ● Zachęcił jezuitów do promowania praw i dobrobytu ludzi pracy oraz tworzenia szkół dla członków związków zawodowych w Stanach Zjednoczonych.  Być może zainspirowały go do tego jego własne doświadczenia jako młodego człowieka z organizacjami związkowymi we Lwowie.
● Zwracał uwagę jezuitów na potrzeby, prawa i postępy "Negroes" (czyli "Murzynów" sic, NY Times, 4) w Stanach Zjednoczonych.
● Według dr Nicholasa Murraya Butlera, który odwiedził Rzym w 1930 r., "Wszędzie mówiono mi, że ks. Ledóchowski będzie uznanym jednym z dwóch lub trzech najbardziej znaczących przywódców Zakonu" (4).
● Zwalczał atakujących jego zakon komunistów w Meksyku i Hiszpanii.
● Uznany za wroga, był atakowany i grożony przez nazistowskie Niemcy, jak opisano później.
● "Łączył głębokie uczucia religijne i wgląd duchowy z umiejętnością prowadzenia praktycznych działań" – stwierdził redaktor londyńskiego Times (10).
● Znajomość języków była bez wątpienia wielkim atutem.  Oprócz łaciny, której nauczył się w szkole, mówił doskonale po niemiecku, francusku, polsku i włosku, a nawet trochę po angielsku, co umożliwiło mu ciągłe wtrącanie "God bless you" w rozmowach z gośćmi z Anglii lub Ameryki (10).



Wspieranie Polski
Chociaż Włodzimierz urodził się, wychował i kształcił w doskonałej niemczyźnie w Austrii w ciągu pierwszych 18 lat swojego życia, przez następne 20 lat mieszkał w Polsce, wzmacniając swoje uczucia do tego kraju.  Pozostał wierny tym uczuciom po objęciu stanowiska w Rzymie.
● 26 października 1918 r. wysłał krótki list do prowincjałów w Krakowie, w którym wyrażał radość z odzyskania przez Polskę suwerenności i podjął decyzję, aby zmienić nazwę prowincji jezuickiej z galicyjskiej na polską. W liście tym wspomina Królową Polski Najświętszą Maryję Pannę jak i wielkich polskich jezuitów Piotra Skargę, Stanisława Kostkę and Andrzeja Bobolę.
● 11 czerwca 1920 r. "jako syn polskiej Prowincji" napisał  do prowincjała pismo z okazji obchodów jej setnej rocznicy.
● Jezuici przekonali papieża Piusa XI do uznania cudów polskiego jezuity, św. Andrzeja Boboli, który został kanonizowany 17 kwietnia 1938 r.

1942:  Śmierć w Rzymie
Włodzimierz Ledóchowski zmarł w Rzymie w wieku 76 lat 13 grudnia 1942 r., w połowie II wojny światowej, kiedy nazistowski sojusz państw Osi - Niemiec, Austrii, Japonii i Włoch był u szczytu.  Żył w okresie dramatycznych zmian.  Urodził się i wychował w feudalnym świecie Cesarskiej Austrii, a następnie spędził ponad 20 lat w polskim zaborze Cesarstwa Austriackiego, kolejne 9 lat jako przywódca jezuitów w krajach niemieckojęzycznych, a w końcu zamieszkując we Włoszech , gdzie przez 28 lat był przełożonym generalnym całego zakonu jezuitów i gdzie zmarł, pośród wielkich wyzwań i niewyobrażalnych zbrodni popełnianych w czasie II wojny światowej.

Komentarze Mieczysława Ledóchowskiego
W swojej książce o rodzinie "...aby pozostał nasz ślad" (1, s.109), Mieczysław cytuje członków rodziny i wielu innych, którzy wyrażali się o Włodzimierzu z wielkim szacunkiem i podziwem, jakby przyciszonym głosem, ale dłuższych czy wylewnych opinii nikt nie pozwalał sobie wydawać.
Zdaniem Mieczysława, Włodzimierz był najwybitniejszym z trojga najstarszych pośród rodzeństwa (Maria Teresa, Urszula i Włodzimierz) i dokonał największego dzieła, chociaż zbyt oddalony, nie specjalnie lubiany  - ponieważ, jak twierdzili niektórzy członkowie rodziny, rządził w Zakonie z żelazną dyscypliną, podobną do tej, którą jego młodszy brat, mój dziadek, Ignacy Ledóchowski, narzucił swoim dzieciom.
Moim zdaniem bardzo się od siebie różnili.  Włodzimierz wypracował sobie naczelną pozycję w ogromnej istniejącej organizacji, największym zakonie katolickim.  Był mężczyzną i podążał tradycją intelektualną, do której był dobrze przygotowany.  Bł. Maria Teresa i św. Urszula stworzyły zupełnie nowe organizacje.  Są o wiele mniejsze od zakonu jezuitów, ale ich ustanowienie i rozwój wymagały wiele inicjatywy i umiejętności.  Są modelami kobiecej cnoty: łagodne, kochające i opiekuńcze, dlatego też ich założycielki nazywano odpowiednio "Matką Afryki" i "Matuchną".
Kontrowersja


Posądzenia o kolaborację i antysemityzm
Kiedy zapytałem Mieczysława o oskarżenia skierowane przeciwko Włodzimierzowi, odrzucił je: "to bzdura".  Wydaje mi się jednak, że w dokumentacji rodzinnej, którą przygotowałem, musiałem o nich wspominać, bo jak by to nie było dla nas bolesne, trzeba przynajmniej uznać fakt, że takowe istnieją i poinformować o tym czytelników, którzy w przeciwnym wypadku byliby nieprzygotowani do ich omówienia. Przedstawiłem więc poniżej informacje, które zgromadziłem na temat walk między Kościołem Katolickim i jezuitami, z jednej strony, a komunizmem i faszyzmem z drugiej, od czasów pierwszej wojny światowej do śmierci Włodzimierza.  Kończę ten artykuł przemyśleniami na temat antysemityzmu.
Lata 1920-te i 30-te: Walka z komunizmem
Kiedy komunistyczne "bolszewickie" armie rosyjskie zaatakowały Polskę i próbowały zdobyć Warszawę w 1920 r., Nuncjusz (ambasador) papieski Achille Ratti był świadkiem terroru, jakiego doświadczali Polacy wobec tej inwazji, ale odważnie postanowił pozostać.  Włodzimierz Ledochowski był w pełni świadomy, że jego brat, generał Ignacy, walczył o Polskę w tej wojnie, za co został wysoko odznaczony.  Włodzimierz zapewne pamiętał, że jego stryjeczna babcia, Maria Rozalia została wydalona z carskiej Rosji za obronę Kościoła Katolickiego.
Żydzi dzielnie walczyli po polskiej stronie, miedzy innymi we Lwowie.  Ale ponieważ Marks, Trocki i szereg innych osób żydowskiego pochodzenia przewodziło komunistom, wielu antysemitów twierdziło, że komunizm był żydowskim spiskiem (podobnie jak inni twierdzili, że kapitalizm był żydowskim spiskiem – nie brakuje tych, którzy z chęcią obwiniają Żydów za cokolwiek).
Wojna zakończyła się odzyskaniem niepodległości przez Polskę i zwycięstwem "Zachodu", ale utrwaliła w Nuncjuszu "przekonanie, że komunizm był największym wrogiem, przed jakim kiedykol wiek stała chrześcijańska Europa".  22 stycznia 1922 r. Nuncjusz został wybrany na papieża Piusa XI. On wraz z Włodzimierzem wysłali jezuitów do Rosji, aby wesprzeć papieską misję niesienia pomocy, w tym francuskiego jezuitę, biskupa Michela d'Herbigny, który miał uprawnienia do konsekracji większej liczby biskupów w Rosji, jeśli uzna to za stosowne.  Jednak księża i biskupi zostali wychwyceni i aresztowani lub wysłani do obozów pracy, a d'Herbigny został przeniesiony poza Rosję (11).
1 grudnia 1924 r. Plutarco Calles został wybrany prezydentem Meksyku.  Wyrażał on lewicowo-komunistyczne żądania większej równości i redystrybucji ziemi.  W 1926 r. wprowadził państwowy ateizm i zaczął zamykać
kościoły, konfiskować ziemię i brutalnie prześladować duchownych.  Kapłani uznani zostali za przestępców i musieli się ukrywać. W 1927 roku wytropiono jezuitę, Michela Agustina Pro, któremu udało się wykrzyczeć "Viva Cristo Rey"("Niech żyje Chrystus Król"), zanim został publicznie rozstrzelany w obecności dziennikarzy. Wybuchła wojna domowa, w której zginęło 100 000 osób.  Do 1935 r. 4 000 księży zostało straconych lub wydalonych, a z wielu obszarów zostali całkowicie usunięci (11).
W 1931 r. partie republikańskie odniosły miażdżące zwycięstwo w Hiszpanii i poprzysięgły reformę systemu własności ziemi, poprawę edukacji i "ograniczenie wpływu duchowieństwa na społeczeństwo".  Król Alfons XIII uciekł i schronił się we Włoszech Mussoliniego. Budynki sakralne w Madrycie zostały spalone.  Jezuici stracili swoje domy, kościoły i uczelnie w Madrycie, Sewilli i innych dużych miastach. W 1932 r. rząd republikański nakazał rozwiązanie Towarzystwa Jezusowego i wydalenie jezuitów z kraju.  Ale wielu z nich i innych księży pozostało, podając się za zwykłych robotników, aby służyć katolikom w ukryciu.  W 1934 r. aresztowano dwóch jezuitów gdyż wyglądali jak kapłani.  Objęli się i, podobnie jak w Meksyku, zawołali "Viva Cristo Rey" ("Niech żyje Chrystus Król"), zanim zostali zastrzeleni w starej kopalni.  W 1936 r. armia zbuntowała się przeciwko rządowi republikańskiemu, rozpoczynając hiszpańską wojnę domową.  Dla księdza wykrycie oznaczało śmierć.  Tego roku 48 jezuitów zostało zabitych (11).
Twierdzenie:  Papież Pius XI i Włodzimierz uważali Rosję i komunizm za głównego wroga Kościoła.
Odpowiedź:  Łatwo zrozumieć dlaczego.

1920 - 1935:  Fascism in Italy

In Italy, on the other hand, we had Fascists.  Benito Mussolini had led Fascist troops in a mass demonstration known as the "March on Rome", and on 29th October 1922, King Victor Emmanuel III appointed him Prime Minister, in what was effectively a coup d'etat.  Known informally as Il Duce ("The Leader"), he started the "Pacification of Libya", bombed Corfu, outlawed strikes, and used his secret police to establish a totalitarian state.  But it was not as violent as the later Nazism in Germany and people joked that chaotic Italians needed discipline and Mussolini had made the trains run on time. 

From the Catholic Church's point of view, the Mussolini regime had at this time some redeeming features.  It claimed to be the enemy of Communism, and as Churchill and Roosevelt reasoned when dealing with Stalin, "the enemy of my enemy is my friend".  The regime was not shooting priests and it was open to negotiate the return of Church property confiscated by earlier Italian governments.  So Pope Pius XI, as well as negotiating Concordats with countries such as Poland, signed a Concordat with Mussolini: the so-called Lateran Pacts signed on 11th February 1929.  The Church received financial compensation for earlier confiscations, and the tiny Vatican City was recognised as an independent state, surrounded by, and therefore forever dependent on the goodwill of, Italy.  The Pope pledged to maintain perpetual neutrality in international relations, which would haunt the Vatican later.  Mussolini started building the grand Via della Conziliazione ("Reconciliation Avenue") leading to St Peter's Square.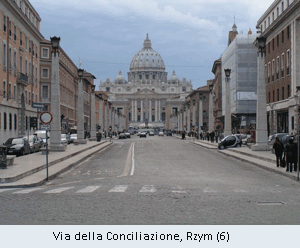 As the 1930s progressed, the Church increasingly came into conflict with the Fascist regime, which became more atheist and tried to absorb the Church's youth groups.  In 1931 Pope Pius XI issued the encyclical Non abbiamo bisogno ("We have no need") denouncing "pagan worship of the state" and persecution of the Church.  The Pope did however agree to Mussolini's request to support Franco against the Communists in Spain, which was not very surprising given the Communist attacks on the Church there described earlier.

Claim:  Pope Pius XI and Wladimir supported the rise of Fascism in Italy (Conor Cruise O'Brien, 13).
Reply:  There are so many allegations that they willingly supported Italian Fascism (6) as a bastion against Communism that, while I have seen no evidence of it myself, I am inclined to accept that this probably was the case.   They certainly hated Communism and negotiated the Lateran Pacts, which must have affected their thinking.  The Italian regime was considered relatively mild and the Polish government continued having good relations with it, as did many of our family. 
Claim:  This alleged support was because they were anti-Semitic.
Reply:  No.  Even if the Pope and Wladimir did support the rise of Fascism, it is highly unlikely that anti-Semitism was a reason because Mussolini did not pass any race laws until much later.  There were Jews in the Fascist Party and a Jewish Fascist paper La Nostra Bandiera.  After Hitler came to power in Germany, the Pope used his relationship with Mussolini to try to get him to moderate Hitler's anti-Semitic laws. 
1936: The Axis;  1938: Mussolini's Manifesto of Race
In 1936 Mussolini joined Hitler in his support for Franco in the Spanish Civil War and sent armed forces there.  In October 1936 Italy signed its historic treaty with Germany, known as the "Axis" after Mussolini said that the rest of Europe would rotate around the Rome-Berlin axis.

Mussolini did then start adopting Hitler's anti-Semitic race policies.  On 14th July 1938, nearly two years after the Axis treaty, he published the Manifesto of Race stripping Jews of Italian citizenship and other rights.
The Pope responded in an announcement to Belgian pilgrims:  "Mark well that…Abraham is our Patriarch and forefather.   Anti-Semitism is incompatible…it is a movement with which we Christians can have nothing to do…it is impossible for a Christian to take part in anti-Semitism…it is inadmissible…Spiritually we [Christians] are all Semites…". 
Even in his highly critical article on Pope Pius XI and Wladimir, O'Brien admits that the Pope publicly condemned the Italian government for its "disgraceful imitation" of Germany's racist laws and says that this "no doubt saved most of Italy's Jews" (12).
Claim:  Pope Pius XI, advised by Wladimir, supported Mussolini's anti-Semitic policies.
Reply:  No.  He opposed them.  Read the above.
Mussolini's anti-Semitic policies were still rather mild and Jews continued escaping from Germany into Italy at this time, as illustrated by the example of Wladimir helping a Jewish refugee mentioned below.  Ordinary Italians mostly disapproved of the race laws and Mussolini is alleged to have said they were stupid himself.  
Italy did not support Germany's invasion of Poland in September 1939.  In early 1940, before Italy joined the War on the German side, my mother, Maria Morawska, and her brother were given false Italian passports by the Italian Ambassador in Poland so they could escape the German occupation. They were not Jewish.  But there were also cases of Italy helping Jews escape from occupied Poland to Italy.  A known example is that of the Jewish lady Alicja Eber, who was arrested by the Gestapo and held in the notorious Warsaw prison Pawiak for helping other Jews. The Italian embassy got her and her Jewish husband the architect Edward Zachariasz Eber released and arranged their escape to Italy, where they survived the war hiding in Trieste and elsewhere, as recorded in a documentary film by Bożena Hockuba.  The Italians could not do this for everybody, but they were willing to help in a few individual cases even where those concerned were Jewish.
Jews were nevertheless in great danger in Italy, especially when the Holocaust got under way after the Germans occupied Italy in 1943, when they started being arrested and deported on a large scale. 
Claim:  The next Pope, Pius XII "never published anything that could have angered Hitler" (13).
Reply:  He did.  In 1943 L'Osservatore Romano, the daily newspaper of the Vatican, headed by Pope Pius XII, protested and called these deportations "unreasonable, unchristian and inhuman" (16, p63).  See also sections on 1937 and 1939 Encyclicals, Vatican Radio and Pope Pius XII below.   But all this was certainly much too little.
The German occupation did not last that long and mercifully 80% of Italian Jews survived the war.
1930s: Nazi Germany

In Germany, Hitler spent much of the 1920s, some of it in prison, building his Fascist movement.  In 1926 he published his manifesto, his book Mein Kampf ("My Fight"), in which he vowed to end the twin evils he saw in the world:  Marxism and Jewry.  
After the 1930 elections the Nazis became the second largest political party.  Hitler was appointed Chancellor on 30th January 1933, opened the first concentration camp outside Berlin on 12th March, started a nationwide boycott of Jewish shops on 1st April, opened a second concentration camp at Dachau in June, declared the Nazis the only political party in July, and quit the League of Nations on 14th October.  The SS shot the revered war veteran and previous Chancellor, General Schleicher, in July 1934, a fate shared by other leading politicians if they did not cooperate or die in concentration camps.  Hitler was formally declared Führer ("Leader") in August 1934.  Nazi stormtroopers (whom Hitler officially disowned) initially focussed on their first enemy, the Communists, who were beaten up or shot in riots throughout the country.  Then they increasingly focussed on their second enemy: the Jews.

The Church had in the meanwhile been conducting lengthy negotiations with Germany, resulting in a Concordat treaty in June 1933. 
Claim:  This meant the Church supported Nazism.
Reply:  No.  Church policy was to negotiate Concordats with quite a few countries at that time, including Italy and Poland.  Negotiation with another power – let's say Brexiteers negotiating the Brexit Withdrawal Agreement with the EU they are trying to destroy, or the USA's trade negotiations or the Church's new Concordat negotiations with China, does not mean support for that power.  The fact that in 1938 British Prime Minister Chamberlain signed the Munich Agreement for Germany to occupy part of Czechoslovakia is not usually used to argue that he supported Hitler then - although perhaps it should.  Meanwhile the Nazis were in fact attacking the Church:
The Concordat was almost immediately broken when in July the Nazis announced their sterilization law, began to dissolve the Catholic Youth League and increase the harassment and arrests of clergy, nuns and lay activists on trumped-up charges.  Two thousand Bavarian People's Party officials were rounded up and the Catholic Centre Party was abolished.
March 1937: Papal Encyclical
On 14th March 1937, Palm Sunday, as Nazi anti-Semitic policies were becoming ever clearer, the Encyclical Mit Brennender Sorge ("With Burning Anxiety") was read in every Catholic Church in Germany.   In it Pius XI denounced "the idolatrous cult which replaced belief in the true God with a national religion and the myth of race and blood".  "This perverted ideology" contrasted with the teaching of the Church "in which there was a home for all peoples and nations".  It attacked Hitler by implication as a "prophet of nothingness".  It was drafted by a committee including German Cardinals and the future Pope Pius XII (6,11). 
This Encyclical had a huge impact throughout the world and in Germany itself, amazed that 300,000 copies had been secretly smuggled into the country.  Hitler was furious.  Twelve Catholic printing presses were seized, 37 Franciscan friars were subject to a "morality trial", hundreds of people were sent to prison or concentration camps and Goebbels wrote that "after the war... the Church question ... has to be generally solved. There is an insoluble opposition between the Christian and heroic-German world view".
In July 1937, 800,000 people protested against "National-Socialism" by taking part in the Aachener pilgrimage organised by the Church despite obstruction by the Nazi authorities.  Security agents took down the names of identified participants for later harrassment.  Today a million people can demonstrate against Brexit, which does not deter the UK government, but it does mean many had the bravery to stand up against it.
November 1938: Kristallnacht
On 12th March 1938, Germany sent troops into Austria unopposed and announced the Anschluss ("Union") with Germany.  Himmler promptly established a fifth concentration camp, Mauthausen, this time in Austria.

On 28th October 1938, the Nazi German authorities delivered deportation papers to 18,000 Polish Jews.  They were taken to the Polish border.  Poland, shamefully, would not let them in, and many ended up as refugees camping in no-man's land between Germany and Poland until a deal between the two countries was agreed several months later.

On 7th November 1938, a Polish Jew, Herschel Grynszpan, enraged by Germany's deportation of Polish Jews, including his parents, shot Ernst vom Rath, an official at the German Embassy in Paris.


On 9th November 1938, hours after vom Rath died of his wounds, Hitler used this as a pretext to unleash the Kristallnacht ("Night of broken glass") progrom throughout Germany.  The SS leader Reinhard Heydrich proudly reported 7,500 Jewish businesses destroyed, 267 synagogues burned and 91 Jews killed (11).  30,000 Jewish men were arrested and put in concentration camps (6).  The carnage was reported by foreign journalists on the spot and sent shockwaves round the world.

Pius XI, backed by several Cardinals and other Church leaders, joined Western governments in condemning the pogrom.  In response, the Nazis organised mass demonstrations against Catholics and Jews, and the Bavarian governor declared: "Every utterance the Pope makes in Rome is an incitement of the Jews throughout the world to agitate against Germany".  On 21st November, in an address to the world's Catholics, the Pope rejected the Nazi claim of racial superiority, and insisted instead that there was only a single human race. The Nazi Minister of Labour declared: "No compassion will be tolerated for the Jews. We deny the Pope's statement that there is but one human race. The Jews are parasites." (6)
Claim:  The Pope, advised by Wladimir, supported Nazi anti-Semitic policies.
Reply:  No. The Pope published a strongly worded Encyclical in 1937 and condemned the Kristallnacht pogrom in 1938.
1939: The Unpublished Encyclical and Pope Pius XI's death
In 1938 Pope Pius XI tried to prepare another Encyclical denouncing racism, anti-Semitism, and violent German nationalism, Humani Generis Unitas ("The Unity of the Human Race").   This was drafted by John LaFarge and two other Jesuits and was delivered to their Superior General, Wladimir Ledochowski in the summer.  Although it was supposed to counter anti-Semitism it included derogatory remarks, e.g. that Jews were "blinded by a vision of material domination and gain" and were responsible for Christ's death - "destroyers of their own nation"  (6).
On 14th August 1938, as part of the intensification of Nazi attacks on the Church, the Jesuits in Berlin received a letter from the German authorities "…the schools conducted by you cannot be recognised any more….you will no longer receive new students".  This was followed by another letter to the Jesuits in October announcing that "all confessional schools must close by March 1940".  So German youth would no longer be influenced by the Jesuits or other religious groups (11).

Wladimir only delivered the draft Encyclical to the Pope on 21st January 1939 but advised caution as he considered some of the language excessive.  The Pope wanted to present it to a meeting of bishops on 11th February and then publish it, but he died the day before the meeting, on 10th February, with the draft encyclical allegedly still on his desk.  There was an unproven theory that, because his doctor was the father of Mussolini's mistress, Pope Pius XI was actually murdered (6), possibly even on the orders of Hitler, in which case Pope Pius XI was a martyr (12).

Mussolini laughed and said "At last, that stubborn old man is dead".  A French Communist newspaper reported "..the Pope, of all people, had become the champion of freedom" and a British paper "Pius…became one of the outstanding figures of the world….he died at his post" (11).
Claim:  Wladimir delayed the Encyclical because he supported Nazism.
Reply:  The proposition that the Jesuit General was supporting Nazis who were attacking the Church and closing Jesuit schools in Germany sounds very unlikely.  It is conceivable he was hoping to persuade them to stop the closures.   The Catholic hierarchy in Germany had helped draft the March 1937 Encyclical but, fearing greater Nazi persecution of the Church itself, may have been reluctant to provoke Hitler even more and/or thought the timing was wrong for the next one.  The draft's wording about Jews was highly prejudiced and could have been exploited by the Nazis.
October 1939: The Published Encyclical
The next Pope, Pius XII, chose not to publish his predecessor's draft Encyclical.  Instead, on 12th October 1939, he published an Encyclical, Summi Pontificatus ("On the Pontificate"), which had a similar title, On the Unity of Human Society, and used many similar arguments, while avoiding most of the negative comments about Jews in the earlier draft.  It was opposed to every form of racial hostility.  "There are no real racial differences: the human race forms a unity" because "one God made all nations to inhabit the earth" (6).
Comment:  If it is argued that Wladimir as a close adviser to the two Popes was partially responsible for the non-publication of the 1938 Encyclical, then he should be partially credited for the publication of the 1937 Encyclical and the 1939 Encyclical.
Claim:  Pope Pius XII "never published anything that could have angered Hitler" (13).
Reply:  He did.  Before he became Pope, Pius XII was a co-author of the March 1937 Encyclical and now he published the October 1939 encyclical.   But this was certainly much too little.  See also sections on Vatican Radio and Pope Pius XII below.



Did the delay in Publication contribute to the Holocaust?
Hitler declared Jews one of his two prime enemies in Mein Kampf, published in 1926.  He embarked on anti-Semitic policies (and milder anti-Catholic policies) almost immediately after coming to power in 1933.  He built a huge fleet of submarines to attack the West over several years and only decided to attack Poland first in April 1939.  It took a year after Hitler invaded Poland before he started building ghettoes there in October 1940.  SS troops brutally killed thousands of Jews when invading Russia from June 1941 onwards, but the "Final Solution" decision was only formally taken at the Wannsee Conference near Berlin in January 1942.
Hitler intended to "annihilate Christianity" according to Hermann Rauschning (12).  He ignored Pope Pius XI's Encyclical in March 1937, his condemnation of the Kristallnacht pogrom in November 1938, and Pope Pius XII's Encyclical in October 1939.  It seems to me highly unlikely that another Encyclical against racism published in 1938 or earlier in 1939 would have made any real difference to the Holocaust two years later.
War, priests and Jesuits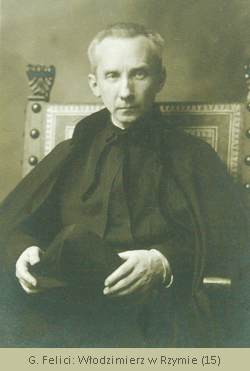 On 30th September 1938, in Munich, the UK Prime Minister, Neville Chamberlain, signed an Agreement with the leaders of Germany, Italy and France for Germany to occupy the Sudetenland region of Czechoslovakia, which had been essential to any Czech defence against Germany.  He famously announced outside Downing Street "I believe it is peace for our time".  It is not usually argued that because he signed this agreement with Nazi Germany Chamberlain was supporting Hitler (although perhaps it should).  
On 15th March 1939 the Nazis invaded the rest of Czechoslovakia and soon there were 437 Catholic priests among the thousands sent to concentration camps (11).

On 1st September 1939, the Nazis invaded the Western half of Poland.  Just over two weeks later Soviet Russia invaded the Eastern half.  The day after Warsaw was taken 330 priests were arrested and the clergy were persecuted violently.  They were entirely at the mercy of the Gestapo.  Over a dozen Jesuits were killed and two, Tadeusz Podbienski and Franciszek Wawrzyniak, died in prison in 1939 alone. (11)
"Many Jesuits would remain silent, but several would denounce Nazi atrocities from the pulpits, risking deportation and death.  Many would remain passive, but several would be sheltering and saving Jews from extermination, knowing that, if caught, both they and those they were protecting would die."  Many Jesuits carried on as usual in the open, but several went underground to join the Resistance (11).
In September 1946 the French newspaper Le Monde reported that during the War at least 44 Jesuits were killed in Poland, 20 burnt alive by the SS, 7 shot in Germany, 2 hung in Java, 2 executed in Italy, and one stabbed to death in the Philippines.  A German Jesuit was executed for involvement in von Stauffenberg's attempted assassination of Hitler in 1944.  Le Monde said its list was incomplete (14).
Comment:  Not a story of cosy collaboration between Jesuits and Fascist Germany, Italy and Japan.

1939 - 1942: Wladimir against the Nazis
After war broke out, Wladimir's loyalties did not lie with his German education or with Austria, the country of his birth and Germany's ally.  Instead, already weak at 73, he fought them wherever he could, literally until he died, "earning the bitter enmity of the Nazis" according to the NY Times (4).  
With the prospect of a breakdown of international communications, Wladimir sent Regional Assistants to the various parts of the world where Jesuits were working, with close to full powers to make decisions locally. 
Wladimir himself remained in Rome, which - it should not be forgotten - was the capital of Fascist Italy, the most important ally of Nazi Germany after entering the War in June 1940.  Here he as well as others could have been arrested and sent to concentration camp or worse at any moment.  Here he conducted his campaign against Nazi Germany both openly, through Vatican Radio, and secretly, using intelligence agents.  He and his order also discreetly helped Jewish refugees.
An obituary in the Swiss newspaper Die Weltwoche (The Weekly World) in December 1942 said in coded German that "when the battle between freedom and slavery throughout the world reached its peak, Wladimir chose unhesitatingly to stand on the side of freedom" (21).
Vatican Radio
Vatican Radio, run by the Jesuit Filippo Soccorsi, was largely under the control of Wladimir (16, p62).  Despite protests and threats from Germany and Italy (4) it repeatedly broadcast reports of Nazi atrocities against Jews (16, p63) as well as against priests and the public in occupied countries, including anti-Semitism in Vichy France.  A member of Wladimir's Jesuit staff was the speaker (4).
The Radio included broadcasts by Cardinal Hlond of Poland, then in exile in Rome, and comparisons with the other half of Poland occupied by Soviet Russia.  "The Germans use the same methods, perhaps even worse than those used by the Soviets.  Even more violent and persistent has been the assault upon elementary justice and decency in that part of Poland which has fallen to German administration." (16, p62)
The Germans protested that these broadcasts were biased in favour of the Allies and were anti-German, which most readers would say they should, of course, have been.  However, Pope Pius XI had pledged "perpetual neutrality in international relations" in exchange for Italy's recognition of the Vatican's independent statehood under the Concordat in 1926.
After a while, Pope Pius XII ordered that all broadcasts had to be approved in advance by the Vatican Secretary of State (equivalent to Foreign Minister).  In the end, in April 1941, the German and Italian governments demanded that Vatican Radio, based in Italy, an Axis country, should simply stop these "biased" broadcasts.
We do not know how serious the threat to Vatican independence was, but we do know that Pope Pius XII eventually gave in and ordered the radio not to mention Germany in future (16, p62).  This must have been heartbreaking for Wladimir.  By now he was weak and old.  He died the following year.
Comment:  Don't blame Wladimir.
Running an intelligence network
There is evidence that Wladimir ran a network of agents smuggling important military and other information between occupied Europe and allied headquarters in London.
An internal German Intelligence report to Reichsmarshal Hermann Göring (or Goering), dated July 1941, before Japan joined the War, was found in Kew archives and passed to me by my good friend, Franek Rozwadowski.  It
complains inter alia that Wladimir was using agents among the Japanese "to carry on illegal correspondence with the Polish resistance movement in Wilno by means of the Japanese diplomatic courier from the Rome Embassy to the Berlin Embassy".
"Ledochowski has received and transmitted several times important military information on Germany....a large part of the illegal courier-mail...will certainly be transmitted to Sikorski's emigre Government in London".  According to the Japanese, one report from Wilno to Ledochowski "was intercepted and dealt with under the German persecution of Catholic priests in Russia" (17).   
The NY Times was right that Wladimir had "earned the bitter enmity of the Nazis" (4).
Helping Jewish refugees in Rome
As mentioned earlier, whereas the Holocaust in Italy was on a much smaller scale than elsewhere, it did eventually get under way and Jews were under threat.  Several Italian Jews were hidden by Wladimir's Jesuits in the German College in Rome and later smuggled into Switzerland (11).
Feeling very depressed by the allegations against Wladimir, I was most touched when contacted by the son of a Jewish refugee from Germany who survived the War.

The Jewish refugee, Abraham, had lived in Berlin and was among  the 18,000 Polish Jews who received the 28th October 1938 expulsion order, which was followed by the notorious Kristallnacht pogrom.  Abraham and his father were put on trains and taken to the Polish border and driven across the frontier, but Poland was shamefully not admitting Jews back and most of them ended  up stranded in a makeshift refugee camp in no-man's land between the borders. 

A few months later the Polish authorities agreed to admit the Polish Jews and they were allowed to go home to collect their belongings.  The rest of the family then continued to Poland,  but they decided to try to send their son Abraham to a school in England. 

The British consulate then refused to give Abraham a visa (not unusual for a country that was also stopping Jews from escaping to Palestine and still has an aggressive attitude to refugees today, illustrated by the propaganda surrounding the Brexit referendum).   As Italy did not require visas, Abraham visited the Italian tourist office in Berlin and bought a ticket to go there "on holiday".   He then spent a year at school in Rome, funded by relatives in South Africa.  

In early June 1940, when it was rumoured that Italy would shortly join the War on the German side and make things worse for Jews in Italy, which it then did, Abraham decided to escape to nearby neutral Turkey, for which he needed a Polish endorsement on his German (or possibly Italian) ID document.  So he went to the Polish Consulate in Rome, which rudely refused to help him.  (We do not know what the Polish Consular officials thought when visited by someone who spoke perfect German and no Polish.)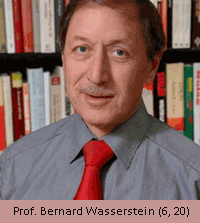 Abraham's flatmate was an artist restoring Wladimir Ledochowski's office in the General Curia (Jesuit headquarters).  He offered to take Abraham to the Superior General, who was rumoured to be sympathetic, to ask for help and advice.  The General spoke to him in Polish, to which Abraham answered in German.  So the General asked him in German, what was his connection with Poland then?  Abraham replied that his father was born in a place no-one had heard of: "Krakowiec".  The Superior General realised this must be genuine.  He knew about the town because it was the country home of his brother, General Ignacy's, mother-in-law, and the future home of his nephew Wladimir, but he also knew
that the town was very little known. 
The Superior General just nodded and told his assistant to go with Abraham to the Polish Consulate.  This time the Consulate treated him "as if he himself were a prince of the Church".  He was given a stamp, went to Turkey and survived the War.
Abraham Wasserstein's Wikipedia entry kindly confirms the Catholic Church helped him escape.  He became an eminent classics professor at Glasgow, Leicester and the Hebrew University of Jerusalem.  One of his major works was the book on the Septuagint, the most influential Greek version of the beginning of the Hebrew Bible (18).  His son, Bernard Wasserstein, became an eminent professor of history at Glasgow, Leicester, Oxford and Chicago and is the author of several fascinating books, including On the Eve, on the Jews of Europe before the War, and Vanishing Diaspora, on the Jews in Europe since the War.  He now lives in the Netherlands and could tell me the tale.

Abraham's relatives in South Africa were the Laubs.  As part of a friendship between our families that continues until today, he met my father, Wladimir, when visiting them in Johannesburg many years later (20).
Not a Saint
Mieczysław reports that Pope John Paul II once asked a later Superior General of the Jesuits why the Jesuits are not trying to get his well known predecessor, Wladimir, beatified, to which the Superior General replied "You can be either a saint or a good general , but not both" (1, p109). 

The orders founded by Blessed Maria Teresa and Saint Urszula had no saints to start with.  Many Jesuits, including Ignatius of Loyola, have already been recognised as saints, many of them martyrs, and Wladimir was not a martyr.  Perhaps the Jesuits just haven't tried to find miracles or perhaps there just weren't any.  Two siblings having been greatly honoured in this way, perhaps a third would be too much.  Or perhaps the controversy over Wladimir's attitude to Fascism is a reason.  Mieczysław suggested yet another reason: Wladimir was a strict disciplinarian, and so was respected but, crucially, not loved by his juniors.
In any event, all accounts agree that Wladimir was a humble person who would not seek such great honours.  And millions of us are not saints either. 
Was Wladimir anti-Semitic anyway?
Wladimir was brought up among the elite of the feudal Austrian Empire, which Jews considered to have a rather paternalistic attitude to Jews.  Some of them even thought of Emperor Francis Joseph as a kindly grandfather figure.  I have no evidence of Wladimir's own opinions on Jews, but I accept it is possible he had the typical prejudices of his social background, education and Church.  I have heard them myself, not from Wladimir or discussions about him, but from other people.  For example, I find it quite possible that Polish Cardinal Hlond's comments on Jews were as quoted by Wikipedia.  The pre-war priest, Father Maximilian Kolbe, wrote that "[I should not] be taken to mean that even among Jews one cannot find good people".
Jews, at the receiving end of such comments, find them deeply offensive.  I apologise deeply and unambiguously on Wladimir's behalf if he had these prejudices, and on behalf of anyone connected with me or him who has or had the same.
The vast majority of people who had anti-Semitic prejudices did not wish to harm Jews, were opposed to the Holocaust and were certainly not responsible for it.  Father Maximilian Kolbe then sheltered 2,000 Jews in his monastery under German occupation and died in Auschwitz himself.  I find it very hard to believe that Wladimir collaborated with Nazis or Fascists to harm Jews in any way.  Rather the opposite: he seems to have been sympathetic and helped.  However if any evidence does emerge in the future that he tried to harm Jews I shall immediately apologise for that too.
Further thoughts on anti-Semitism are at the end of this article.


Pope Pius XII
Pope Pius XII was far more controversial than his predecessor Pius XI.  He was Nuncio to Germany from 1917 to 1922, long before he became Pope.  He issued the October 1939 Encyclical mentioned earlier.  He instructed the Church to help Jews and other victims of Nazism where possible, and 4,000 survived the War hidden in various monasteries and convents throughout Italy.
However, he became ever more vague in his public statements and, as mentioned earlier, he overruled Wladimir and ordered Vatican Radio to stop mentioning Germany in June 1941 (16, p62).  My parents and other Poles of the wartime generation considered the Pope's apparent silence quite cowardly and were furious.  In August 1941, Cardinal Hlond told the Vatican Secretary of State that the Polish people believed Pope Pius XII had abandoned them.  When Germans started deporting Jews from Rome to Auschwitz and other death camps, there were some protests on Vatican Radio, but Pius XII himself maintained a "deafening" silence and there were no more Encyclicals, nothing said during Christmas messages in 1942 and 1943, etc.
The controversy over Pope Pius XII's actions or inactions during the Second World War continues.  Critics and defenders are hoping that more evidence from Vatican archives to be released by the current Pope Francis will support their respective cases.  
I cannot hope to judge Pope Pius XII.  But in his defence I would like to point out that after the Second World War, the Chief Rabbi of Rome Israel Zolli, his successor Rabbit Elio Toaf and the Israeli Prime Minister Golda Meir, all thanked him for saving many Jewish lives during the War.  The Israeli Symphony Orchestra gave the first concert of its European tour in the Vatican in honour of Pope Pius XII, and there were many other expressions of thanks.
It should be borne in mind that had Pope Pius XII continued openly to defy Hitler and Mussolini, and Mussolini had revoked the Concordat signed only a dozen years earlier, and Fascist security forces had taken over the Vatican and other Church territory, this would not only have meant death for the Jews but also for the Catholics, priests and others, hiding them there.  This reminds me of the rather humbler, surreal story of my mother's family, told in my film Uncles and Others.  They entertained Nazi officials to cocktails in their country house in occupied Poland, while hiding in the attic and in the forest - Jews, who survived and thanked them after the War.



Wladimir's close family
Wladimir's younger brother and my grandfather, retired General Ignacy, despite also being born and educated at the same presitigious Theresianum school in Austria, joined the Polish Resistance to the Nazi occupation.  For this he was arrested and died in Dora-Mittelbau concentration camp, aged nearly 74.
Wladimir's nephew and namesake, my father Wladimir, was a courier in the Polish Resistance delivering secret correspondence as well as news of Nazi atrocities to the West.  He was wounded and several times nearly killed fighting the Nazis from the first day of the War to the last.  He praised Jewish soldiers in the Polish Army and Jewish homes where he hid in the Resistance, complained endlessly about anti-Semitism in Poland, South Africa and elsewhere, was teased for it, and was sometimes considered by South Africans to be Jewish himself.  Eccentric perhaps, but I don't think anyone was mad enough to call him anti-Semitic.




Churchill and Roosevelt
I completely agree with Conor Cruise O'Brien "Let us never be silent again".  It is, however, rather irritating that the accusation of silence is levelled at people like the two Popes and Wladimir, who were citizens of Fascist Italy and Austria and were Mussolini's hostages in his capital city, Rome, while leaving out Churchill and Roosevelt.  For example, in June 1939, in the sixth year of Roosevelt's term as President of the USA, when Nazi oppression of Jews in Germany was well under way, a shipload of Jewish refugees was turned back from Miami as well as Canada and had to return to Europe, a death sentence for most.  There were many other cases of allied countries such as the UK turning refugees back and surprisingly few cases of "fascist" Italy turning them back.
Later on, Churchill and Roosevelt, leaders of the "United Nations", as the Allies were officially known after 1st January, 1942, with divisions, bombers, money, radios and newspapers at their disposal, did practically nothing from the relative comfort and safety of London and Washington when informed in detail about the Holocaust by the Polish Government-in-Exile and its agents, witnesses such as Pilecki and Karski (22).  They kept it secret from their own citizens, so the British and US public only found out about the Holocaust when the survivors in death camps were "liberated" in 1945.
Of course, the Catholic Church was too slow to respond to Nazism (in England it still hasn't asked its priests to read Pope Francis' message on migrants and refugees).  And when the Church did respond to Nazism, it did not do enough.  Of course, one can debate how many Poles helped Jews during the War, or were passive, or betrayed them.  This was in an atmosphere of terror, atrocities and threats of instant death.  The real discussion should be about the Western Governments which were powerful and safe, but deliberately and disgracefully remained silent, did nothing at all and never apologised.
My thoughts on Anti-Semitism
There is anti-Semitism everywhere in the "white" and post-colonial world. 

To my astonishment, when walking along a Cape Town beach one day, a coloured (South African term for mixed-race) woman accosted me and shouted "You bloody Jew!".  I was not even wearing a label or anything else to declare I am a Jew, which I am not.  A day or two after the 2016 Brexit referendum, someone using the pseudonym (false name) of a fan of a SS war criminal, Arnold Topf, wrote under the YouTube site of my film on the Polish school in Putney-Wimbledon, London: "We all know you Poles interbred with Jews and you should all now f… off!".   Some of the Polish girls looking at the website were in tears, while some boys were fighting back.  I changed the YouTube settings to stop further comments and reported this as a hate crime to the police here in London.  The Pole working at the police station who took my complaint was moved shortly afterwards and I never heard from them again.
When they think no Jews are present, people in England or South Africa or America can make derogatory remarks.  For example, an Englishman who refuses to pay his share of the costs of our private estate in Surrey is considered despicable, but a Jew who refuses to pay his share is considered a typical Jew.  People in the UK can suddenly decide to tell a Jewish joke, which will often be about cleverness, small mindedness or greed. 
In Poland before the War, Jewish jokes were mostly about poverty in small Jewish towns or resentment of the rich Jewish business class.  There is a famous story about how Krystyna Skarbek, the future famous British agent, did not want her aristocratic friends to meet her mother as they would then realise she was Jewish.  While many Jews were assimilated and made an enormous contribution to Polish culture as poets, writers, musicians, actors and journalists, many were determined to preserve themselves as an ethnic minority, wearing black robes, beards, sideburns, speaking a different language, Yiddish, and living in closed communities.  Many had only the most rudimentary Polish.  But Poles and Moslem Asians, for example, feel perfectly entitled to maintain their ethnic traditions in, e.g., the UK today.  Ethnic minorities run the risk of generating resentment everywhere.  Especially if, like many Jews, they are driven to succeed in whichever field they choose, and/or, like in Poland, they represented 10% of the population.  Most were as poor as the peasants, but according to an internal US report (24) they represented around half the business and professional class.  They were very vulnerable to the sort of xenophobic populist ranting that has re-emerged in Turkey, Poland, the UK and the US in recent years against minorities who are far less conspicuous or important.
There were so many Jews in Poland because at one time or another in the past they were banned under anti-Semitic laws in England, Spain and practically every other country in Europe.
In the 1930s, politicians in Poland and Italy as well as Germany and elsewhere exploited envy of the Jews in order to limit (or in Germany eventually eliminate) their rights to run businesses, and to impose quotas on e.g. the numbers of university places they could get.  In Poland this policy was called numerus clausus (a fixed number).  This was easier the more obvious the ethnic differences.  The 1938 US report (24) stated that anti-Semitism was declining in Poland, Rumania and Hungary, while it was rising in France, Belgium and in particular Germany, where there was "systematic brutality" (24).

It seems to me quite possible that the Austrian aristocracy attending the elite Theresianum high school in Vienna, which Wladimir and his younger brother attended, had at the very least the same prejudices as elites elsewhere.  Karl Lueger, Mayor of Vienna from 1897 to 1910 was virulently anti-Semitic and is thought to have inspired Hitler, who lived there at the time.  Austria largely welcomed absorption by Germany in the Anschluss in 1938, largely collaborated in the Holocaust and it is estimated that only 7,000 of its 200,000 Jews survived the war (6).  Austrians today are known for shifting the blame on to Germany, and public apologies are rare, unlike the frequent ones by the German government.
The Polish Pope John Paul II is widely admired by Jews for having achieved far more in terms of transforming relations with them than any other figure in the history of the Catholic Church.  In 1986 he said to the Jewish people "You are our dearly beloved brothers, and in a certain way, it could be said that you are our elder brothers" and during his visit to Israel in 2000 he said "Asking your forgiveness we wish to commit ourselves to genuine brotherhood with the people of the Covenant" (6).


If you, the reader, accept the importance of Pope John Paul's declarations, you must also accept they must have been needed.  This was not the official position of the Catholic Church in earlier times.  Indeed many Jews remain convinced that in the past priests would rant against Jews in church, blaming them for the crucifixion of Christ.  Today we Catholics pray for our brothers the Jews but then, allegedly, we just prayed that they be forgiven for the crucifixion.  The ruling OZON political grouping in pre-war Poland was not anti-Semitic, but it was accused of being "Jew-loving" by at least one political party which certainly was extremely anti-Semitic and which included "Catholic" in its name (23).  So while many Jews accept that not all individual Catholics were necessarily "evil", they do think that the Catholic Church shared responsibility for perpetuating an atmosphere of prejudice against Jews.  They also felt this was part of a general and sometimes rather aggressive effort to convert Jews to Catholicism.  Some converted, after which they still suffered prejudice for a few generations.  But most did not want to convert.  In the words of some Jewish friends: "We just wanted to be left alone".  Your point of view depends a lot on whether you are at the delivering end or the receiving end.

Interestingly, in some of his paintings the Russian-Jewish-French artist Marc Chagall reverses the traditional Christian narrative by using the crucifixion of Christ as an allegory for the martyrdom of the Jews. (25)

This does not mean that most people who have or had these prejudices against Jews perpetrated or even supported the murder of millions of Jews under the Nazi Holocaust.  Poles rightly point out that their Government fought the Nazis and the Holocaust from the beginning.  People living in the Channel Islands would completely deny anti-Semitism even though their authorities collaborated with the German occupation and supplied lists of Jews to be deported.  Most Gentiles (non-Jews) in the UK (e.g. Corbyn's allies in the Labour Party), France, the USA (e.g. Trump supporters) or Poland would also vehemently deny that they are anti-Semitic.  What they mean is they are not and were not responsible for the Holocaust.  Yet many were and are prejudiced against Jews.  This prejudice, or milder anti-Semitism if you wish to call it, contributed to an atmosphere in which a very violent version of anti-Semitism could flourish and lead to the Holocaust.

As mentioned earlier, the Polish Government did everything it could to inform and warn the British and USA governments about the Holocaust.  The position inside Poland was mixed and difficult to generalise.  There were thousands of cases of Jews being saved and also many cases of betrayal (defying orders from the Polish Government-in-exile) and also gangsterism and violence such as the Jedwabne massacre.  Among my own relatives, I am proud of those who, like the ones mentioned in my film Uncles & Others, hid and saved Jews throughout the war at the risk of their lives, and I am ashamed of the ones who betrayed Jews, terrified that otherwise the Gestapo would machinegun their families on the spot.
Poland today is different: far fewer Jews, far less anti-Semitism and no Jewish jokes.  There is quite a lot of sympathy for Jews because they suffered from the Holocaust, or because they were dissidents, heroes of the fight against Communism, or because they are prominent in art, culture and the media rather than business.  Yet Jews are still hated by many nationalists, who envy their role as heroes of the fight against Communism, resent the fact that so many Jews were pro-Russian "Bolsheviks" or pro-Soviet Communists (some before becoming dissidents), or because their existence reminds patriotic Poles that, while they can be proud of Poles who helped Jews during the War, they should be ashamed of those who did not or who even betrayed them.  The current government is accused of being unable to accept shades of grey: that while defending Poland against being blackened by endless accusations of anti-Semitism, they try to whiten it by pretending there wasn't any - with the result that they end up being considered anti-Semitic themselves.
If you kill six million Jews and many millions of others, as Germany did, you apologise, as the German government frequently and rightly does.  Participation by Poles in the Holocaust, e.g. in Jedwabne, was relatively small and is the subject of great debate, but it was firmly opposed by the Polish Government (in contrast to the French Government in Vichy).  Polish President Kwaśniewski was nevertheless quite right to apologise.  If, like the Channel Islands authorities, you betray your Jews, or, like Western governments, you did nothing, you should apologise.  Anyone aware of any such apology, please let me know.  If you bump into a little old lady on the street by mistake, you apologise.  You also apologise for anything in between. 
In the words of a Jewish friend: "They hate us because we exist".
Jan Ledóchowski, 2020


Sources:

(1)  "… aby pozostał nasz ślad". ("...so we may leave a trace").  Mieczysław Ledóchowski.  Published by Towarzystwo Przyjaciół Ossolineum,  Wrocław 2002.  ISBN 83-7095-051-5, pp 104-9.
(2) Maria Teresa Ledóchowska, Dama Dworu – Matką Afryki.  Maria Teresa Ledóchowska, Lady-in-Waiting – Mother of Africa.   Fr. Roberto Laurita, translated into Polish by Joanna Zienko.  Editions du Signe, Strasbourg, France, 2012.  ISBN: 978-2-7468-2693-9.
(3) Życie dla innych.  Urszula Ledóchowska.  A life for others.  Józefa Ledóchowska, daughter of Wladimir's younger brother Ignacy.   Pallottinum, Poznań 1984.  ISBN 83-7014-002-5.
(4) New York Times obituary, 10th December 1942.
(5) Medal awarded to Wladimir Ledóchowski and left to our family.  Gilden bronze.  Diameter 39mm. 
Face: Right profile of the Emperor Francis Joseph I, in relief, wearing laurel wreath. 
Signature below image:  J. TAUTENHAYN (Viennese medal maker and sculptor, 1837-1911).
Round inscription: FRANCISCUS JOSEPHUS. I.D.G. AUSTRIAE IMPERATOR ET HUNGARIAE REX APOST  * 
Reverse:  Wreath in a shallow relief. 
Inscription: WLADIMIRO COMITI DE LEDOCHOWSKI SCHOLAE  VII LATINAE DISCIPULO 1883. 
Round inscription:  CAESARIO REGIAE ACADEMIAE THERESIANAE ALUMNIS OPTIME MERENTIBUS MDCCCLXXXIII  *
Also in the Warsaw Exhibition catalogue (7, p166).
(6) Wikipedia
(7) Catalogue of the Warsaw Historical Museum Exhibition on the Ledóchowski Family in November 2008.  Ed. Barbara Hensel-Moszczyńska.  Wydawnictwo Duszpasterstwa Rolników, Włocławek.  ISBN 978-83-88477-83-6.
(8) Photograph by G. Felici, Rome.  Underneath: W dowód głębokiej czci i przywiązania.  As a token of my deep respect and attachment.  Signed: Wł. Ledóchowski sj.  Generał Towarz. Jezus.  General of the Society of Jesus.
(9) Stamp on the back unclear.  Possibly H. Haeck sj or JI. Haecky.  Secretariatus Missionum SJ, Borgo S. Spirito 5, Roma 113.
(10) The Times of London obituary, 14th December 1942.
(11) Draft paper I obtained from a Jesuit some time after reading Conor Cruise O'Brien's articles in The Times (12) and the Evening Standard (13) in 1989.
(12) Could Pius XI have averted the Holocaust?  O'Brien.  The Times, 10th February 1989.
(13) Let us never be silent again.  O'Brien.  Evening Standard, 18th April 1989.
(14) Dominicains et Jesuites vont élire de nouveaux chefs.  Le Monde, 4th September 1946.
(15) Photograph by G. Felici, Rome.  Mother of Poland's Independence.  My Politics is Love.  Saint Urszula Ledóchowska.  Sister Małgorzata Krupecka USJK and Barbara Moszczyńska.  The Congregation of the Ursulines of the Agonising Heart of Jesus.  Warsaw 2018, p10.
(16) Pius XII and the Holocaust.  Understanding the Controversy.  José M. Sanchez.  The Catholic University of America Press.  Washington D.C. 2002.  ISBN 0-8132-1080-1.  p.62
(17) Extracts from American translation of an internal German intelligence report stored in the National Archives in Kew, London, found and passed to me by Franek Rozwadowski.  

(18) The Legend of the Septuagint: From Classical Antiquity to Today.  The fascinationg story of how the early sacred Hebrew scriptures were translated into Greek, and how they were adapted and changed by Jews, Christians, Muslims, pagans and others over the following centuries.  Professor Abraham Wasserstein 1921-95.  Cambridge University Press 2006.  ASIN/ISBN B001E0KPXC.
(19) On the Eve: The Jews of Europe before the Second World War. "Based on vast research, written with compassion and empathy, and enlivened by dry wit, paints a vivid and shocking picture of the European Jews in their final hour" (Amazon).  Professor Bernard Wasserstein.  Simon & Schuster reprint edition 2015.  ISBN10: 1416594284.
(20) Personal account by Professor Bernard Wasserstein, historian and author of several very interesting books.

(21) Ein Pole als Jesuitengeneral.  A Pole as General of the Jesuits.  Obituary in Die Weltwoche (Weekly World) Zürich, 18th December, 1942, five days after Wladimir's death.  See German original or Polish translation.  I do not have a translation into English.

(22) The Allies became officially known as the United Nations after the Declaration by United Nations was signed on 1st and 2nd January 1942.  This in turn inspired the United Nations Charter, which founded the United Nations organisation and was signed by 50 countries on 26th June 1945.
Captain Witold Piliecki, a Catholic opposed to anti-Semitism, volunteered to be imprisoned in Auschwitz.  He prepared a detailed intelligence account of the camp and the Holocaust, which the Polish Resistance then smuggled to the West, and was included in the report on The Mass Extermination of Jews sent by the Polish Government to the "United Nations" (Allied Governments).  Pilecki escaped from Auschwitz after two and a half years and was finally executed by the Communist regime in 1948.  Polish Chief Rabbi Michael Schudrich wrote "When God created the human being, He had in mind that we should all be like Captain Witold Pilecki, of blessed memory".  
Jan Karski was smuggled by the Resistance into the Warsaw Ghetto and the Bełżec camp in order to prepare a detailed eyewitness account of the atrocities, then smuggled out and sent to give his report to Churchill and Roosevelt.  It was hoped that as a Catholic he would be considered objective and taken seriously.  Since the Allies were keeping back news of the Holocaust, no-one knew about it and so hardly anyone believed him (my mother had the same experience in England).  The Jewish Supreme Court Justice Frankfurter said "I am not saying you are a liar, just that I don't believe you".  Roosevelt, who was of course perfectly aware of the Holocaust from earlier briefings by the Polish Government, but had been careful to keep it from the US public, asked a few questions, e.g. about horses, and when Karski finally asked, what answer should he take back to the Jewish and other leaders whose people are being exterminated, Roosevelt blew out a lot of cigar smoke and replied "Tell them we will win the War".
What the Poles did not know was that Churchill and Roosevelt had already effectively agreed to hand Poland over to the Soviet Union after they won anyway.
(23) This leaflet was distributed in Wilno, one of the biggest cities in pre-war Poland, by the "Catholic National" party.  Rough translation:  "Clean Wilno of Jews!  Niether the Jew-loving OZON political bloc nor the Jewish-Social Communists will clean Wilno of Jews.  Do you want Jews cleared out?  Vote for the Catholic National Party."  This is an example of how difficult it is to assess the degree of anti-Semitism in Poland before the war: the OZON political bloc running the country was considered NOT to be anti-Semitic.  On the contrary, it was accused of loving Jews by a minority "Catholic" party which clearly was anti-Semitic.  In the UK today you have a far milder version of a similar phenomenon: the majority of people are not racist, anti-European or anti-Semitic, but there are many who clearly are one or all of these.
(24) Confidential memorandum on the Jewish Problem in Poland by Raymond L. Buell, President of the US Foreign Policy Association, dated 8th July 1938 and circulated inter alia to US Secretary of State Cordell Hull.  Published by Politics Web South Africa on 12th November 2019.
(25) Chagall's painting of the Sacrifice of Isaac is displayed in the Chagall Museum, Nice.  In the foreground a yellow Isaac lies on his back accepting his fate.  Over him hovers a red Abraham, knife in hand, about to kill him.  Abraham is looking up at a blue angel, supervised by a white angel in the top left hand corner, telling him to stop, because he has proved himself to God and Isaac need be sacrificed no longer.  On the left hand side Isaac's mother watches in anguish and a lamb waits obediently under a tree to be sacrificed instead.  On the top right, we see a Christ-like figure carrying a cross and being chased in a progrom in Chagall's native Russia.  The Museum explains this is an allegory for the suffering of Jews to come - not just the crucifixion but also in the more distant future, including the Holocaust.  (The truth of course is that while some Jews betrayed Christ, others supported him, and he was actually crucified by the Romans.)